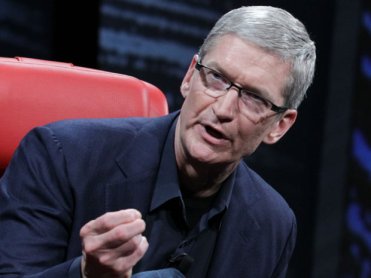 It seems like a few months ago since we saw the iPhone 5 rise from the ground upwards at the September Apple conference doesn't it? It has certainly feels like it has been a long wait for this October event but we have finally arrived at the day that Apple announce their new product line-up which will include that iPad Mini tablet.
As we did with the iPhone 5 event of last month, we are now bringing you our top 10 places where you can follow the event, from live running commentary, to photos and updates of what will be unfolding in San Jose later this morning.
The event kicks-off at 1pm ET and 10am PT
As we know Apple don't really provide a live stream for these events which is a shame, however there are a number of blogs both sides of the Atlantic that are going to be reporting on the coverage.
Live Stream
*UPDATE 11:14 EDT: Reports have come in indicating that the Apple event stream won't work on iPads.
*UPDATE 09:47 EDT: Good news for everyone, Apple will be streaming live video of the event on their website now, so for anyone with an internet connection, you can watch events unfold before your very eyes!
*UPDATE 06:49 EDT: We have received recent news that Apple could be streaming live coverage of the event for those that have an Apple TV (An Apple Events icon has appeared on Apple TV). This will be the first time in years that Apple have streamed live video footage of an event so we will keep you posted if the streaming is available on other media platforms.
As usual UStream will be providing a live feed of the event that you can watch, and as usual you may need to be patient as the stream can drop occasionally, so this won't be guaranteed.
Live Blogs

Engadget – Join the Engadget team as they take you through tonight's live event.

MacWorld – Available for both desktop and mobile users.

Time Techland – Live coverage here starts at 10am PT and 1pm ET.

Gizmodo – Join the team at Gizmodo who will be covering the event.

Gigaom – The coverage here will start a little before 10am PT.

The Verge – Did a great job of covering the iPhone 5 event last month.

Apple Insider – Nothing confirmed yet, but they usually cover the conferences.

GDGT – A new live blog we found last night, providing up to the second action.

SlashGear – Another new addition to our list, providing a livecast of the event.
If you have any other sources leave us a comment, we will check it out and update the post for others.