Last updated April 12, 2019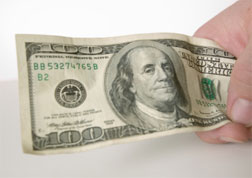 I tend to look around on a weekly basis to see what deals and offers are out there that could benefit our readers. Whether that's cashback deals or discounts.
Today I have found a great deal that you can't afford to miss!
If you are coming to the end of your current contract and are looking to get a new phone, then wait a second as you could make some cash by taking out a new contract.
Let's say you have an iPhone 4s and want upgrade to an iPhone 5…
TopCashBack are currently offering you $75 when you take out a new monthly service contract with Verizon. This deal appears to be aimed at any kind of phone as long as its a new service plan you are taking out.
Verizon are also offering 15% off any accessories you buy if you go through TopCashBack so it's something to take into account if your contract is about to expire, you could save yourself a fortune.
What if my contract doesn't end yet?
No worries at all guys, as I have a little plan for you. What a lot of our customers have done in the past is recycled their current phone through the SellCell.com site to help pay-off the remainder of their contract. That way you get to break your contract earlier than normal, and use the money from your phone to pay it off.
So let's say you have that iPhone 4S we talked about earlier on, at the moment you could get up to $320 for this phone, which will either pay off in full or part-pay off your contract.
You are then free to take out a brand new contract.