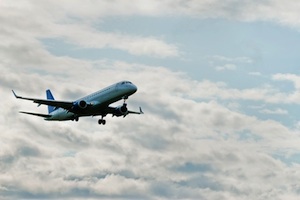 Having access to Wi-Fi while flying is very quickly becoming a common feature on the great majority of modern airliners, but an in-flight cell phone service remains a rarity and it is even banned in some countries, including the United States. Anyone who takes a flight from New York to London via Virgin Atlantic in the near future however may find that at least some of their fellow passengers will be nattering away on their cell phones somewhere over the Atlantic. Virgin Atlantic is set to launch a cell phone service on this route and intends to expand it to include another ten routes by the end of this year.
Virgin Atlantic has teamed up with AeroMobile, a subsidiary of Telenor, in order to bring the service to their Airbus 330 planes. The technology of AeroMobile results in the creation of a low-powered cell phone network on the airplane that routes calls via a satellite network that then relays them to the ground.
The new service certainly will not come cheap however. The rates for international calls are set to start from $1.29 per minute and will then increase from there depending on where your call is directed. Travelers will be able to access data, send text messages and make voice calls.
The service will not be available within 250 minutes of United States airspace due to regulations that forbid the use of new and old cell phones on commercial flights.