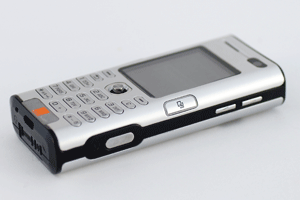 An elderly couple in New York is dead, with poor cell phone coverage being cited as one of the contributing factors in their demise. WABC and CBS are reporting that the Manhattan couple was taking a trip to the Catskill Mountains in New York when their vehicle slid off an embankment not far away from Andes, where the pair had a vacation home.
Investigators say that the couple, who have been named as Arthur and Madeleine Morris, attempted to use their old cell phone no less than nine times to gain help, trying to call 911, a neighbor and a relative but all of their efforts proved futile, with none of the calls successfully connecting.
Arthur Morris lost his life when he was crushed by his own vehicle, while Madeleine Morris, who could only walk with the assistance of a cane, managed to make it to the empty home of a neighbor where she died huddled on the porch. "My mother apparently wrapped herself in a tarp and the weather dropped and she died," WABC were told by the son of the couple.
The family made the decision to make the tragic story public in order to highlight the danger posed by poor cell phone coverage. The husband and wife carried a cell phone solely for use in the event of an emergency, only for the device to fail at the moment when they needed it the most.