Last updated April 12, 2019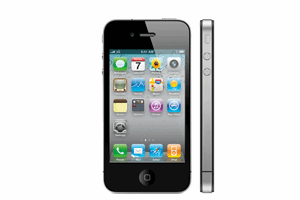 This is from an article on CNET, one of my favourite websites for technology and gadget news, and statistics are based upon ad impressions as tracked by Millennial Media and released in March 2011.
According to the article, while Android is still the leading OS on Millennial Media's advertising network, Verizon's adoption of the iPhone has helped boost iOS ranking – rising by 11 per cent since February.
In addition, the Verizon iPhone has also helped keep Apple in the number one slot as leading hardware manufacturer (with 32 per cent) for ad impressions. This number covers the iPhone, iPad, and iPod Touch; however, when looking at the iPhone alone, we still find a rise in the advertising network's popularity ranking of 17 per cent.
Ranked second for ad impressions were Samsung's Android devices, with six different Samsung handsets making the top 20 list. Evo came in third and although RIM came in fourth, their BlackBerry Curve handset was ranked second after the iPhone.
As a group overall, smartphones made up 64 per cent of tracked ad impressions. 19 per cent went to feature phones while 17 per cent of ad impressions were on other connected devices such as tablets and Apple's iPod Touch.
While these numbers all relate to mobile advertising (something I have mixed emotions about), they do tell a story that goes beyond that; one that says Verizon's adoption of the iPhone has boosted iPhone sales in the USA. This, in turn, is an indication of the popularity the Verizon network has as a preferred cell phone service provider.