Last updated April 12, 2019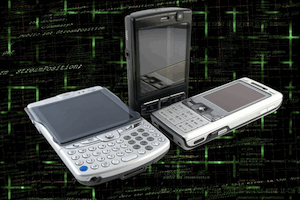 Leading names in the electronics industry have joined forces to launch a unique recycling initiative for electrical items, including old cell phones. Panasonic became the latest big name company to join the initiative, which aims to have reached a goal of recycling more than a billion pounds worth of electrical equipment per year, including used cell phones, by the year 2016, a number that would be more than three times the figure recorded for such recycling as of 2010.
"Panasonic is pleased to support this groundbreaking, industry wide initiative," says the chairman and chief executive officer of the North America division of the Panasonic Corporation, Joe Taylor. "We have worked collaboratively for many years with other manufacturers and with our retail partners and we look to this initiative to even further expand recycling opportunities available to Panasonic's customers – and to those who wish to recycle any other brand, too."
The eCycling Leadership Initiative, as it is so known, represents a unique partnership between electronic manufacturers, collectors, retail outlets, recycling companies and government organizations, with the intention of both providing more and more outlets for consumers to drop off their old electrical products for recycling, and to continue to raise awareness of the issue within the community. Panasonic has long been a leader in electronic recycling, beginning its own program over a decade ago back in 1999 and now has over 1200 recycling drop-off sites and has recycled more than thirty billion pounds worth of electrical goods.