Last updated April 12, 2019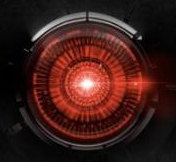 It appears that one of those slip-ups have happened, this time Verizon are the culprits who accidentally stated on their website last weekend that DROID DNA would be it's next DROID handset.
To be fair the post didn't stay up for long as you can probably imagine, but none the less I am sure that there will be a few red faces in the Verizon offices this week, as the launch date is tomorrow in New York.
Speculation has it that the DROID DNA will be manufactured by HTC and will resemble the likes of the HTC DLX Smartphone, so it will sport a 5 inch screen and run off the Android Jelly Bean Operating System.

Verizon is likely kicking itself, and likely the people responsible, for the slip-up since it came days ahead of the new phone's expected launch tomorrow in New York. I and many others anticipate the Droid DNA to be built by HTC and based on the rumored HTC DLX.
So I guess all there is to say now, is let's see what the New York event brings tomorrow!