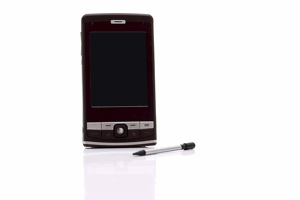 Used cell phones could soon be operated by merely sensing the movement of fingers, according to Rajiv Vijayan, the vice president of engineering in Qualcomm Incorporated, which is based in California, and who is also an expert in mobile communications and wireless broadband.
"We have seen touch screen cell phones, but with the introduction of 4G technology, users will not even have to touch the phone," Vijayan commented during a lecture he was giving on "3G and 4G: Emerging Trends in Mobile Communications", which was arranged by the Asian School of Business (ASB). "The sensors, which track the motion of the objects in front of them, will have to be more micro efficient to react to finger gestures," he notes.
Vijayan notes that the differences between 3G and 4G can themselves alter from country to country and even state to state. "In the United States, the entry of navigational tools in mobile phones has marked a revolution in the daily lives of those on the move," he says, adding that the size and nature of the display screen itself can also differ from customer to customer, with some loving the big screen, while others want something more portable. Vijayan goes on to say that the market for both 3G and 4G devices is expected to grow rapidly over the course of the next few years, with five billion subscribers already having been reached on a global level.