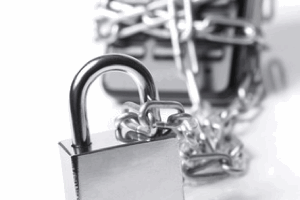 The scandal over the hacking of used cell phones by the now defunct British tabloid The News of the World did more than just bring Rupert Murdoch's News International into worldwide disrepute, it also served to heighten global paranoia over how just how easy it can be to hack into someone else's cell phone.
Experts say that more can and should be done to ensure the security of cell phones, and the importance of having a password on voicemail accounts has never been more obvious.
Now the second biggest wireless provider in the whole of the United States, AT&T, has announced that it will be making having passwords on voice mail accounts into the default setting on all new cell phones. All new cell phones from the company from next year will automatically require the creation of a four-digit personal identification number for subscribers before they can access their voice mail. The change will also affect existing customers who opt for an upgrade.
"Given the advent and, unfortunately, the wide availability of sophisticated telephone number spoofing technology that allows people to 'fake' the telephone number they are calling from, we are moving in a new direction," notes Robert Quinn, the chief security officer for AT&T.
Whether even passwords are enough security is itself open to debate, with Patrick Cox, the CEO and co-founder of TrustID, saying that "PINs can be changed… It's very easy for someone to call a call center and pretend to be you and change your PIN."