Last updated April 12, 2019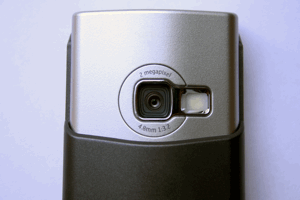 On Friday, CNET published an article citing what they feel are some of the best cell phones for people who love to take photographs. Take a look and see if you agree:
• iPhone 4 – it has a decent five-megapixel camera, but what really makes taking pictures with the iPhone 4 fun are all of the photography apps you can obtain through iTunes.
• HTC Sensation 4G – this one has an eight-megapixel camera, delivering a really good picture under most conditions. There is also a good selection of features.
• HTC Evo 3D – excellent quality 2D photographs and 1080p video. Oh and it shoots in 3D.
• Samsung Galaxy S II – this one also has an eight-megapixel camera on the back and a nice selection of editing controls. The front-facing camera is said to produce pretty decent photographs as well.
• MyTouch 4G Slide – according to CNET's reviewer Jessica Dolcourt, while this camera does not live up the reputation T-Mobile promotes, it is a good camera. It rivals standalone cameras in features and provides good quality photographs at eight megapixels.
So there you have their list. I am not a shutterbug, although I do appreciate a good quality camera. So, I cannot really say too much about any of it.
If you have any of the cell phones listed, please let us know what you think about the camera quality; and whether you agree or disagree with CNET's assessment. Or, if you have a cell phone that isn't listed and you think it should be, tell us about it!