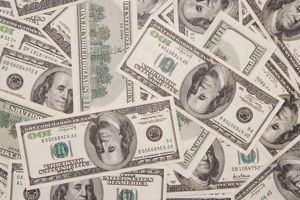 Payments made via used cell phones will nearly triple within the next four years, according to a new report. The report, which was published by Juniper Research yesterday, claims that the current amount of cell phone transactions, which is estimated at around 240 billion US dollars per annum, will skyrocket to around 670 billion by 2015, with the majority coming via smartphone applications to buy cinema tickets or using the cell phone to buy coffee, in areas such as East Asia, North America and Western Europe.
The prediction follows a massive rate of expansion in the cell phone payment market, with everyone from phone manufacturers to telecommunications companies, payment service providers and credit card firms all fighting to gain a share. Big names such as Visa Inc and Google Inc (the latter in a partnership with MasterCard Inc, Sprint and First Data) have already made their move, announcing back in May that new "digital wallet" projects will be available to consumers sometime later in 2011.
"Consumers and merchants are changing the way they buy and sell," says the head of product at Visa Canada, Michael Bradley. Bradley claims that their "digital wallet" will not require customers to enter their credit card information with every purchase. "If it's a pain in the neck (to do that) when you're shopping on the internet, you can imagine how much of a pain it would be on a cell phone," he says.