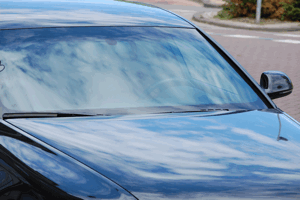 The new law which will make it illegal for people to use their new or old cell phones while operating a motor vehicle is set to come into effect on the 1st of October this year in the state of Nevada. The law was passed in the 2011 Legislative Session and then signed by Governor Brian Sandoval on the 17th of June.
While the law comes into effect from the 1st of October, no citations will be issued to offenders until the 1st of January next year, in a grace period in which police hope to educate drivers about the new law. "Drivers who minimize their distractions and focus on their driving at all times will greatly reduce the chance of an unplanned event," says Chuck Allen, a Nevada Highway Patrol trooper. Allen says that more than 3,500 crashes are caused by distracted driving each and every year just in the state of Nevada, with around 60 deaths in the last 5 years also as a consequence. "Additionally, there is no way to calculate how many close calls have been caused by distracted driving," he notes. "Across the nation in 2009, 5,474 people died on US roadways while another 448,000 were injured in motor vehicle crashes reported to have distracted driving involved."
While the law does not come into effect for almost another three months as yet, police are advising motorists who have used cell phones while driving in the past to begin changing their habits before the ban hits.