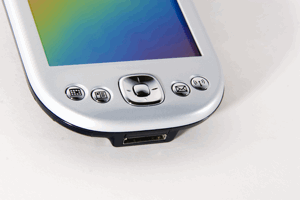 Rumor has it that Motorola will begin shipping out the out the DROID 3 to Verizon on Thursday, which means it should be on the shelves comes next week. While neither Motorola nor Verizon have said much about it, it is anticipated that an official announcement could be coming from one or both parties as soon as today.
According to a leaked website screenshot, Verizon is also set to offer some big savings on LTE enabled devices. If the screenshot is legitimate, it looks like Verizon is set to offer both the iPhone 4 and HTC ThunderBolt at great savings. This includes a reduction in subsidized price from $199.99 to $150.00 for the iPhone 4 and a completely subsidized price (aka free) for HTC ThunderBolt – both deals available with a signed two year contract.
Other deals shown in the leaked screenshot include the CLN Motorola DROID X at $99.99 and the BlackBerry Bold 9650 for $99.99.
Other Vodafone news includes the upcoming release of the Motorola DROID Bionic, which is anticipated for August 4th.
If the leaked screenshot is true, it will be interesting to see if Vodafone's customers will leap at the chance to get the HTC ThunderBolt for free or hold out until the Motorola DROID Bionic hits the shelves.
Of course, there is no indication as to when these deals will be published, so you will need to keep your eyes out for them if you are interested.