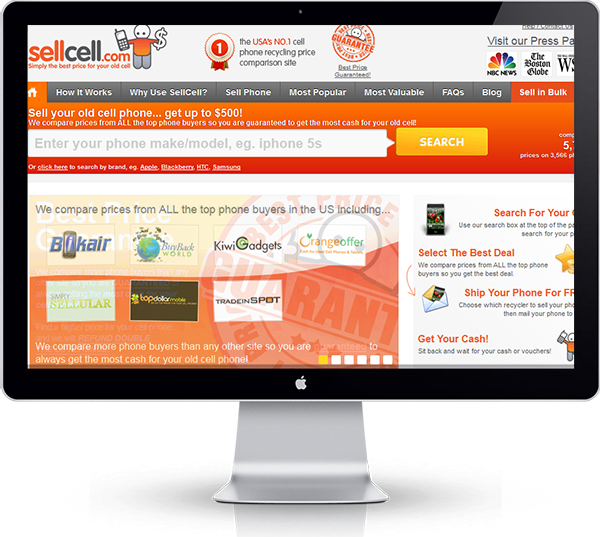 The festive period is always a joyous occasion where you share precious moments with family and friends, but it can also be a time that really does tighten up the amount of free cash that you have to spend. Most of us will battle through January in the hope to get pay checks at the end of the month, after the shopping sprees of Black Friday, Christmas and New Year have taken their tolls on bank accounts across the USA.
It's not all doom and gloom though because one of the biggest gifts this Christmas will be Smartphones. Whether Santa has left an iPhone in your stocking or a brand new Samsung Galaxy S5, you will end up with a new phone while the other phone gets left out in the cold. That old phone that no longer has any use could make you up to a few hundred dollars depending on which phone is it.
During the holidays and the New Year period we always tend to see a big climbs in the amount of people that trade in devices, purely for that one main reason that they had a new phone for Christmas, so why not make some cash off the old phone?
So now we have got you interested in selling your old phone, let's take you through the process of trading in your old phone through SellCell.com
---
Start by Searching For Your Cell

The first thing you will see on the homepage of our site is a big search box across the top, it's here where you will need to type in the make and model of the phone you want to sell. I have chosen to sell an iPhone 6 in the example below.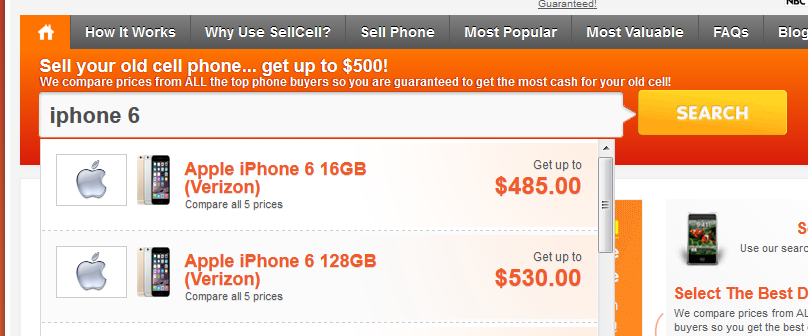 ---
Once you have popped your phone into the search box you will get a drop down where you can select your phone. This will then direct you to a new page where you can see the prices that recyclers are offering for your cell phone. Depending on the phone you are selling will depend on the amount of offers and bids that trade-in companies will offer you, the more popular the phone the more companies that will offer a price.
Don't always jump in with the highest price though guys, its worth taking a look at other factors involved as well such as how they pay you, if they offer free shipping, or if they provide postage materials. You want the best deal possible so just take a look at what each trade-in company are offering as a whole.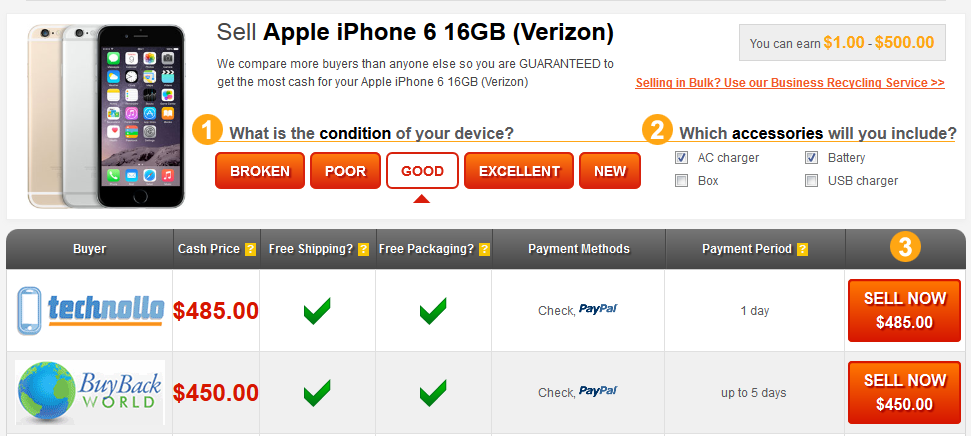 ---
Before heading to the Sell Now button you will also need to make sure that you have selected the correct condition for your phone. Once you are happy with the offer click the Sell Now button on the far right of the screen, this will now take you across to the buyback companies site to complete your order. At this stage you will be asked to provide a few details about yourself such as email address, postal address and how you would like to receive your money.

---
Once that last step above has been completed you will receive an email from the buyback company which will outline some instructions on what to do next. These instructions provide details on where to send your phone off to, and when you can expect payment.
So if you are having a clear out over the holidays as well as lining your back pocket with some cash then get selling all those old devices that you no longer need.
---