Last updated February 16, 2023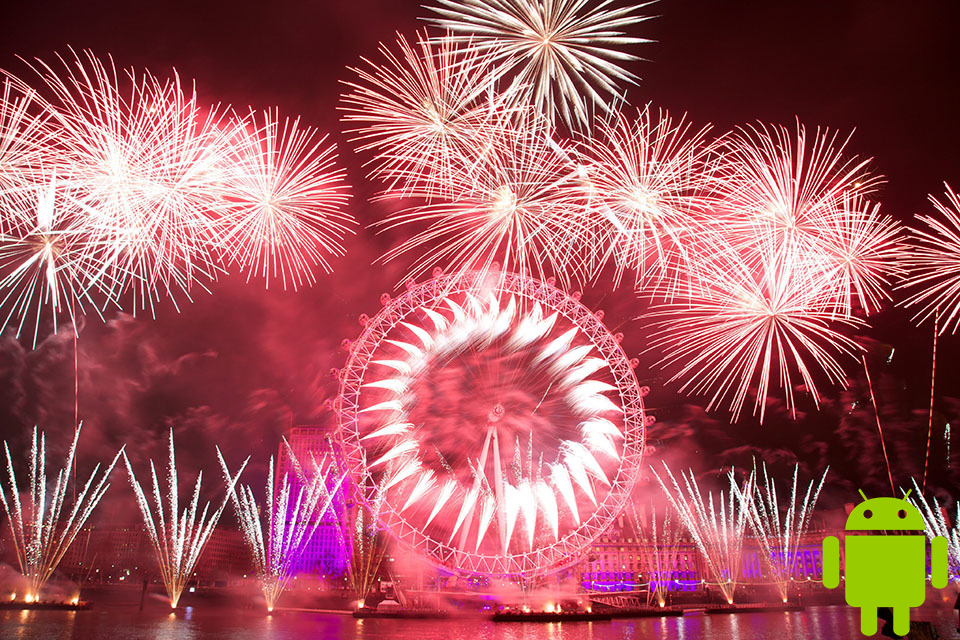 Are you looking for holiday apps to help you ring in 2015? Do you want to add an app or two to your smartphone to help you celebrate the end of 2014? There are a number of new Android apps available via Google Play that will help you celebrate the end of another year. Following are five holiday options you can consider:
---
New Year
Offered by InosoftMedia, the New Year app helps you celebrate 2015 'The Year of the Goat' with a goat/sheep-inspired holiday wallpaper design for your smartphone. Featuring a funny-looking sheep wearing a Santa hat, your own virtual holiday greeter can be edited with a variety of speech bubbles. Make your sheep say a humorous holiday greeting or completely remove the text message coming from your furry creature's mouth.
---
New Year 2015
Available from Landing State, the New Year 2015 app offers a variety of pretty screensaver images to help you say goodbye to 2014. Enjoy an image featuring two glasses of champagne or opt for an image of a funny snowman on a beach. With plenty of engaging images to choose from, you'll never be bored looking at the same tired image as 2014 slowly winds down.
---
New Year Photo Frames 2015
Offered by Best Phone Apps, the New Year Photo Frames 2015 application features a variety of holiday picture frames for your Android's display screen. Place a virtual photo frame featuring an image of your loved ones on your smartphone or tablet to remind you of your blessings as another year draws to a close. Background images on this application include everything from champagne flutes to holiday ornaments.
---
New Year SMS 2015
Available from Mobirizer, the New Year SMS 2015 app lets you send bulk Happy New Year messages to your friends and family. Send one greeting to everyone instead of having to type out separate texts to each one of your contacts. You can send your holiday greetings in English or in Hindi. You can even post your holiday greetings to WhatsApp or Facebook. This holiday messaging application works with or without Internet access.
---
New Year Clock
Offered by Favourite Widgets and Applications, the New Year Clock app is a terrific choice if you want to count down the hours and minutes until midnight on December 31st. You can choose from a variety of holiday wallpaper images and add your own customized countdown clock as an overlay on your wallpaper design. You'll be able to count down to 2015 and enjoy a customized backdrop at the same time.
---
Ringing in the New Year can be a busy time. These engaging New Year's apps help to remind you to slow down and enjoy the magical moments of another year coming to a close. Do you think you will be downloading any holiday apps this season?