Last updated April 12, 2019
The Virtual Private Network, or VPN as it is commonly referred to is a secure and private network that can be utilized to provide users with a safe browsing experience on public networks.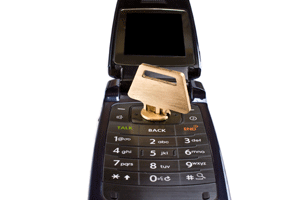 A VPN actually uses an encryption module to encrypt the data being shared on the public network, hence creating a private network which remains largely immune to mainstream malware and hackers. A public network shares all your information which makes you very vulnerable, a VPN can effectively be used to hide your identity as well, as if there was a firewall between you and the rest of the users. VPNs are also used to act as WAN (Wide Area Networks) so they can be used to connect to a company's intranet while its employees are away from its premises; VPNs also connect different regions of a large complex like universities and factories with each other.
Why use VPN on iPhone?
Many people believe that mobile phones are immune to hackers and other such malicious software and viruses that can be found on the internet, more specifically a public network. The iPhone has always lifted the bar another notch higher in the field of smartphones, and as such people expect the iOs to show its legendary reliability and functionality.
But the truth is, even Apple's propriety software can get infected with malicious content from the internet, and to prevent this from happening it is advised to install a competent firewall or a VPN on your device.
It is customary for users to install VPNs because a smartphone that is open to malware threats can compromise your identify, and even expose you to such risks as losing your credit card number or other valuable information. Most VPNs available in the market today are more than adequate for most requirements, and offer satisfactory services for reasonable prices.
Tips for Using VPN On iPhone:
There are various VPNs available for the iPhone, and there are various tips that one can follow to ensure that your information stays intact and safe from the malicious viruses and unwelcome hackers that may try to steal it from you.
The first step is to install a good VPN app on your phone, there are a large number of free and paid VPN apps on the market, but we recommend you install any of the following; PureVPN, StrongVPN, ExpressVPN, Hidemyass!, and ibVPN.
If you want a free version then Hotspot Sheild is the ideal app for you, it can be easily downloaded and installed on your phone. Once the software has been installed then click on the Settings tab, tap General, tap Network, tap VPN and finally click on "Add VPN Configuration".
This will take you to another screen which will prompt you to enter account settings and password, enter the required information and click "Save". Now your VPN has been correctly configured, you can use this VPN whenever you have an active 3G or WiFi network available.
Author Bio:
The article is written by Gloria Philips. She has been working in the phone industry for several years. She always likes to share deals and discounts on different phone products. Now she likes to share the Amazon phone discount to her readers.