It's a question that we hear a few times a day via e-mail, Twitter or Facebook, and it's a question that we wanted to address in a public manner.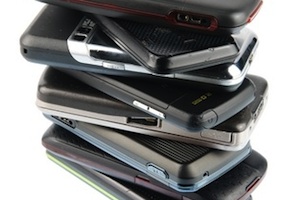 In this post, we want to show you the steps that need to be taken to find out what your phone is, how much your phone is worth, and how to sell it.
Setting The Scene
Ok, so you have had enough of your phone or you have stumbled across a spare phone you no longer need or use. What do you do with it?
These days you can sell almost anything online, and one of the most popular devices in the modern world is a cell phone. Now, you want to sell it but you want to try and get the most back for it right?
This is where we come in as we help you to compare prices, and show you the top prices currently being offered for you phone(s). What you need to know is how much can you get for your phone, so the first steps are to:

Find out the make and model of your phone
Once you know the make and model it's straightforward from here. However, if you aren't sure on the model then try looking on the phone's case, on the battery, or under the battery.
How Much Your Phone Is Worth
On the SellCell.com site you will see a search box on each page of the site. Take a look at the top of this page and you will see what I mean.
In this search box you will need to enter in your phone's make and model, so in the example below I have typed in Apple iPhone 5 16GB.

Tip – If you don't know what memory capacity your phone has then you should be able to check this in the settings section of your phone, and under the storage option.

You will also need to know the carrier of your phone so you can select the right option. You can see I have chosen AT&T.
Now click the phone in the drop-down menu and you will be taken to a comparison page for your phone. It's in this comparison page that you can add a few more options:


This will then alter the price you will see in the comparison table below: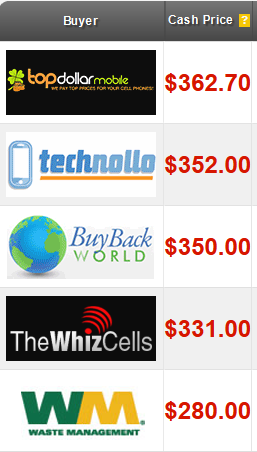 Selling Your Phone
The final steps will consist of you clicking the "SELL NOW" button on the right of the screen, adjacent to the trade-in company you have chosen to sell your phone to. All that is required from here is for you to enter some details such as your name, address, how you would like to be paid, and then instructions on how to send your phone off via the mail will be e-mailed to an e-mail address you specified.