If you have an iPhone / iPad with you and you are willing to access all the blocked sites and to browse safely it is really very important for you to go with iPhone VPN service, and this is because it would allow you the safety and security you deserve without troubling you in any way.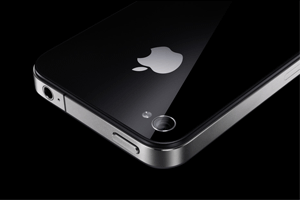 One can surely find a good number of VPN services that are 100% compatible with iPhone, and gives you all the security you need without slowing down your internet speed.
In the following lines you will get to know about top 3 iPhone VPN services:
Panda Pow:
Panda Pow might be the name you have heard for the very first time when it comes to iPhone VPN, but it is surely the service that you would be looking for and this is because it is known to a iPhone VPN service that is not only designed to allow you the access of blocked sites, but it will also allow you to browse over the entire internet anonymously, hence allowing you to get complete security. One of the best things about Panda Pow is that you can pause its service at any time, and whenever you do that your service cost is also paused, and you can resume it whenever you want without any extra cost, hence if you are looking for a service just for 10 to 15 days, than it is surely the service that you are looking for, as you don't need to pay them the bill of entire month.
Features:

Stable an Easy to Use.


Works well on iPhone, iPad, Mac and PC.


Encrypts your entire data.


3 Different pricing options to choose from.


7 days money back guarantee.


Option to select between Encrypted (Best Security) and non Encrypted data transfer (Fastest Speed)
Its pricing plans include:

$9.00 / Month.


$24.00 for 3 Months.


$84.00 for yearly package.
Hotspot Shield by Anchor Free:
Hotspot Shield by Anchor Free is another best iPhone VPN service provider that is famous for its distinctive and out of bound features and most probably it is one of the most famous VPN service providers. The reason for its fame is that it is offering VPN services without any charge! When you choose to go with Hotspot Shield, you can avail the following
Features:

Can be used with Windows, Mac and iPhone / iPad efficiently and effectively.


Unlimited Bandwidth.


Protects against online security threats


Encrypted data tunnel for maximum security and safety.


Can block more than 3 million malware threats especially on your iPhone and iPad.
Hide my Ass:
Hide My Ass is surely the most famous and loved iPhone VPN service provider. There is nothing more to say about this service, as it is regarded as the best among the rest. Lets jump directly to its
Features:

No need to download or setup any software on you iPhone, iPad and Android devices.


Comes with 30 day money back guarantee


Protects your privacy and allows you to access all the blocked sites anytime anywhere.
It offers three different pricing places for you to choose from:

$11.52 / Month


$50.66 for 6 months Plan. (Charged at less than $9.00 per month)


$78.66 for yearly plan. (Charged at less than $7.00 per month)
Author Bio:
The article is written by Gloria Philips who loves to describe the necessity to get US IP address for internet users. She is a technology blogger whose articles appear on Tech, fashion and beauty blogs.