Keeping tabs on the latest Hollywood gossip used to require you buying every publication in the checkout line at the grocery store, but times have changed. With mobile phones revolutionising everything we do, it was only a matter of time before the biggest names in entertainment began to release their juicy titbits via their own applications.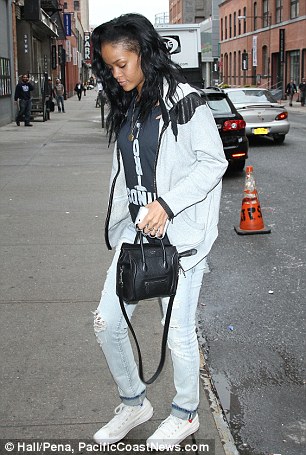 If you enjoy staying up to date on who's wearing what and who's dating who, then you will appreciate the list of these four apps which are sure to keep you in the loop on everything you love.
The Soup
Known for its off-colour commentary and hip analysis of late breaking pop culture, The Soup features clips of the most recent show sketches that are sure to have you rolling on the floor from laughter. This app features select content exclusive to the app, giving mobile users even greater incentive to download and try out this interactive experience. Funny videos, tweets and photos are aggregated in categories to poke fun at some of the latest celebrity news events, while the Hall of Fame section of the app highlights select sketches that were never aired on television.
MTV News
There is perhaps no other source that remains consistently closer to the heartbeat of pop culture than MTV, so of course their app is chock full of gossip and trends for you to mull over at your leisure. This free app – available for Android and iOS – features exclusive videos updated throughout the day, articles categorised to make browsing for your favourite subjects easier, customised news feeds for honing down what you care about and of course, streaming music, videos and celebrity photos on demand. One of the most well-rounded pop culture apps on the market, you'd be a fool not to try MTV News.
TMZ
Known as one of the biggest powerhouses of celebrity gossip and news, TMZ uses their mobile app as yet another way to stay in touch with millions of people who love to follow the latest and craziest celeb gossip in Hollywood. Showcasing a plethora of news articles, videos and photos, it is hard to grow bored of flipping through the latest and most shocking events as they develop in Southern California. With updates conducted by TMZ throughout each day, there is always something new to be discovered when opening the app. While we used to pay for this kind of information, the TMZ app is free to use and available for iOS and Android.
EW's Must List
Entertainment Weekly has long been a source for quality pop culture news, and its iOS-based app delivers nothing less than what you would expect. The Must List is one of the best guides to late breaking trends and news, with EW showcasing the top 10 movies, books, songs, video games, viral videos and TV shows to help keep you in the loop on what's hot and what's passé. With a world of entertainment at your fingertips, EW's Must List definitely should be a must for your list of entertainment and pop culture apps.