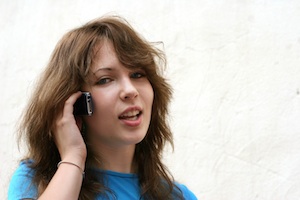 The New Jersey Senate has given its approval to a bill that is designed to increase the penalties for drivers who have injured or killed others because of the use of new or old cell phones while behind the wheel.
Philly.com has reported that distracted drivers can now face charges of assault and even vehicular manslaughter, with the consequences being up to ten years in prison. The Assembly and Senate passed the measure unanimously. Assemblyman Charles Mainor says that distracted driving is not only irresponsible but can also have devastating consequences, NorthJersey.com reports. Assemblyman Paul Moriarty, who was one of the sponsors of the bill, says that too many people have died due to the actions of distracted drivers.
School Transportation News is also claiming that that a bill, which was sponsored by Senator Richard Codey in order to double fines from $100 to $200 for those drivers who are caught talking or texting on cell phones in the state, has been approved by the Law and Public Safety Committee of the New Jersey Senate. A second offense would result in a fine of $400, with a third being $600.
New Jersey is among nine states that have banned the use of handheld cell phones for all drivers and among the 35 states that have banned texting while driving outright. Drivers with a learner's permit and school bus drivers are banned from using cell phones at all while behind the wheel.