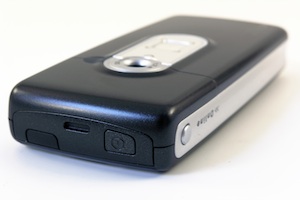 Tighter laws on the use of new and old cell phones whilst operating a motor vehicle in Cape Town could result in a decrease in the price of car insurance, according to an expert in the industry.
"The ruling is likely to result in fewer claims being paid due to a decrease in the number of accidents," says the chief executive officer of IntegriSure, Helen Szemerei. "Fewer claims mean a larger pool of premium funds and should therefore result in a subsequent relief in motor insurance premiums."
The new bylaw went into effect from this Monday and means that any motorists who are caught texting or talking on their cell phones will face fines of up to R500, and will see their phones taken off them for as much as 24 hours. JP Smith, a member of the safety and security mayoral committee, says that he hopes the new measures will "help people get the message" and result in an improvement in road safety. Smith notes that the new regulations are just a part of the provincial campaign for road safety, which intends to slash road deaths by as much as 50 percent by 2014.
Szemerei says that it is vital to keep an eye on the success of the regulations in order to determine if they should be extended to the entire country. "If it does result in fewer accidents on the road, then we would advocate this legislation being rolled out to all provinces."