You can rest assured that Smartphones are here to stay and right at the top of the pile is the gorgeous iPhone. If you are currently using one of these top devices, you'll probably see quite a few buddies with exactly the same model. It's great to have something so darn popular, but being individual is also something we all crave.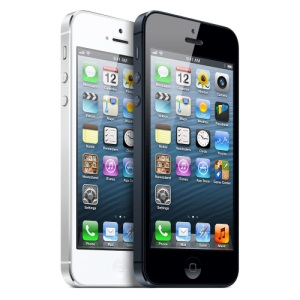 Fortunately there are dozens of gadgets out there that have been designed to add some much need bling to your very own iPhone. This article is for all of those Apple fanboys and girls out there who crave a little more bespoke-ness for their iPhone!
SoundClip iPhone Audio Booster – $7.99 – https://www.gamestop.com/toys-games/thinkgeek
Our first iPhone gadget will appeal to those of us who love a bit of gaming on our Apple handheld devices. Although the graphics may be top notch, the sound quality can often disappoint whilst using this medium for entertainment. You can replay your favourite movie clips and banging tunes and just crank up the volume to a decent level. This also suits those of us who use the iPhone at work for conference calls, and it really improves the clarity as well as the overall volume. The power is increased by a neat 10 decibels and that is surely enough for even the hardest of hearing iPhone users out there! The unique shape of the deflection chamber will actually make the sound waves a little clearer and allows for easier aural reception. We love this tiny device and at under 8 bucks so should you!
Wrap 310Xl – $249.99 – http://www.vuzix.com/consumer/products_wrap310xl.html
This is definitely one of the coolest gadgets we have seen for some time, and it's available for use with your iPhone right now! These are a pretty wicked set of shades that can bring untold street credibility to the wearer with or without the secret feature. Behind these killer sunglasses lurks a widescreen cinema screen for your eyes only! The 16:9 format will relay your favourite flicks to you whether you're on the beach or halfway up a mountain. What a great way to chill out without anybody else being the wiser! There are a range of colours to choose from and you get a few different frames when you buy this product. The iPhone links up nicely via the cable and this can also be connected to your iPod touch or iPad. You will get a similar experience to watching the movie or program on a 55 inch TV screen and the 3D feature is absolutely stunning. A fantastic device that will surely turn your friends greener than the Incredible Hulk with seasickness!
Soulra Xl – $300 – http://www.shopetoncorp.com/detail/ETO+NSP500B&nav=eton
The Soulra XI is a visually stunning device that will add some serious bling to the lucky owner of the iPhone that is lucky enough to recharge in this fortress of technology! The power is supplied via a 72 square inch solar panel, and that is some serious amount of sunshine. You get 8 speakers included and a total output of 22 watts means that you can really annoy the neighbours if that floats your boat! This bad boy will recharge itself after about 5 hours of decent sunshine and that will bring you over 8 hours of playback time. Your iPhone should full recharge in about 4 hours and what a crib for your favourite handheld device! The whole shebang only weighs 7 pounds so you can easily pack this in your bags for your next vacation. It's an absolutely fabulous addition to your technological arsenal and we can foresee these being a very big hit this summer!
Bose SoundDock Portable Digital Music System-$359 – http://www.amazon.com/gp/product/B000V2FJAS
Our last bling-tastic iPhone gadget is certainly not the least, and the added street credibility of a genuine Bose product certainly makes a big impression! This docking station really kicks out the jams and you'll soon be favouring this in comparison to your old ghetto blaster! You can pick these up for a great price at WantBuyLetBuy.com. As well as looking absolutely gorgeous, this techno marvel produces such a clear sound that you'll think a real live band are playing inside the unit itself! Bose have long been market leaders in sound systems and this baby is certainly no compromise. Your iPod is also accommodated here and the handheld device will charge as it pumps out those killer beats!
Gadgets 4 Boredom 0
So there we have it, 4 unique gadgets to elevate your iPhone to an even more legendary status – Enjoy!