If you have not heard, many carriers are beginning to set out two new plans when you come to upgrading your phone. The plans are a tweak on the usual contract you are given (the two year commitment).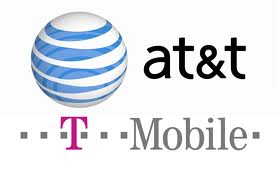 Instead, the likes of AT&T and T-Mobile USA are offering the chance for customers to upgrade after just one year in their Next and Jump programs, which just goes to show that most people don't tend to upgrade as much as they used to. Which in all honesty isn't a surprise as most phones that are launched these days are all equally as good in terms of what they can do.
So how does the plan work?
Customers will rent the phone for a year, meaning that there will be no upfront cost for the phone. Instead, customers will pay a monthly fee for the period of that first year.
At the end of the year, there will be a chance to upgrade the phone, and the same process starts again.
T-Mobile and Sprint are offering similar solutions, however, with T-Mobile you pay an upfront payment and then monthly payment, but you can upgrade twice a year.
Show me the figures
You would usually pay an upfront cost of $200 for an iPhone 5 with AT&T, however with this plan you are paying no upfront costs and monthly payments of $32.50 for just a year. This means you pay a total of $390 saving $260 on the normal deal.
The question is, is there a better deal than having to do this?
There has been a lot of negative press the past few weeks between T-Mobile and AT&T, and whilst T-Mobile are claiming that they are doing their best to save customers money, they have said that AT&T are being calculating, sneaky and underhanded, taking more money from customers.
T-Mobile's monthly costs are certainly a lot lower and to upgrade it costs $10 which includes insurance against loss, damage and theft.
Do you think these plans are good for consumers?