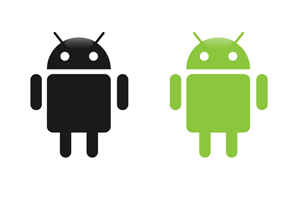 I was reading an article this morning on Reuters that says that the Android OS now makes up 48 percent of the world wide mobile platform market, with its dominance particularly being felt in the Asia-Pacific.
The figures were published on Monday by Canalys, a company that analyzes the use and trends in mobile applications, mobile security, net pads and smartphones. Here are some of their results:
Google's Android operating system appeared as the most popular smartphone platform in 35 of the 56 countries that Canalys tracks.
Predictably, Apple's iPhone came next – shipping around 20.3 million iPhones worldwide for a smartphone market share of 19 percent.
Samsung ranked third; shipping around 17 million handsets sporting both Android and their own OS.
In fourth place was Nokia. Once the global leader, Nokia is hitting hard times these days. This is why they have teamed up with Microsoft and will be providing us with Windows Phone 7 smartphones in the near future.
While Samsung's success represents an improvement of over 400 percent over last year, analysts still say that the company didn't leverage Nokia's problems as well as they could have:
"Samsung has failed to fully capitalize on Nokia's weakened state around the world, as the Finnish company rides out a challenging transitional period," says Chris Jones of Canalys. "It's the best placed vendor to grow at Nokia's expense, taking advantage of its global scale and channel reach, but it hasn't yet done enough to capitalize on this, particularly in emerging markets."
Last year, everything was iOS. This year, it's all about Android. With Nokia and Microsoft teaming up, it'll be interesting to see what next year brings.