Last updated April 12, 2019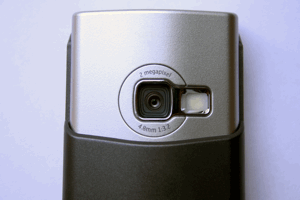 41-year-old Juan Ramirez Chavez, an illegal immigrant from Escondido, may live out the rest of his days known under a different moniker – that of "The Cell Phone Pervert", as he has been dubbed by police. Chavez was arrested last Thursday in what police describe as a "brazen" attempt to take photographs up women's skirts with his old cell phone.
"I've never seen it before where it was this brazen, and this gutsy," notes Lt Craig Carter from Escondido Police. Police were called by security officers from a supermarket in Escondido who noticed that Chavez was strolling down the aisles, pausing every now and then to bend over and take photographs up the skirts of women shoppers who were utterly oblivious to what was going on behind them. "The workers did an excellent job of noticing this guy and called us immediately," Carter says. "The women had no idea."
Chavez is now in the custody of Immigration and Customs Enforcement and is facing several different criminal charges. Chavez is not the only "Cell Phone Pervert" to have been arrested for much the same sort of thing recently, and police are hoping to track others down as soon as they possibly can.
Carter is warning all women in the area to be on high alert, especially if they see anyone flashing a used cell phone in strange places. "If you see anyone hanging around you, keep an eye on them," he advises.