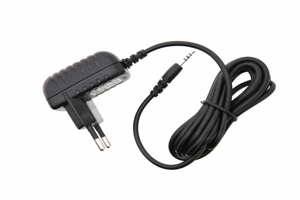 If campfires, human speech and various other strange ideas on how to recharge old cell phones were not enough, a company in the United Kingdom has come up with yet another wacky way to repower the devices… with a t shirt? The new t shirt has been specifically designed to use noise responsive technology to generate enough power to recycle an old cell phone, and a prototype for the shirt is set to be unleashed on the general public to be tested at one very noisy event indeed – that of the Glastonbury Music Festival, which kicks off on June 22nd and runs until the 26th. The live testing of the device is being conducted by UK cell phone giant Orange.
The t-shirt could provide "a real solution to mobile phone charging" for people who are on the move a lot, reckons the co-producer of the Spirit of 71, Tony Andrews. "Sound vibrations, particularly bass frequencies, will create enough shaking to produce electricity from a material as simple as piezoelectric film," he claims. "It looks like it could be a real solution to mobile charging and I'm interested to see how the Orange Sound Charge performs in live testing environments like Glastonbury."
The head of sponsorship at Orange UK, Andrew Pearce, adds that "In a vibrant festival environment such as Glastonbury, sound is such an obvious medium that it seemed like a natural fit to use it in the development of this year's prototype".