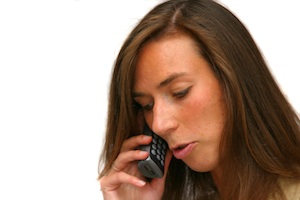 A restrictions ordinance that could make life tough for people who want to sell their old cell phones is being proposed in St Louis. On Friday a news release stated that Mayor Francis Stay as well as Alderman Craig Schmidt that while St Louis has seen a decrease in larceny in general, the thefts of cell phones are actually on the rise. This has prompted police to collaborate with other city officials in order to come up with a proposal for an ordinance forcing anyone who sells and buys cell phones to have to have an official second hand dealer's license.
If the proposal gets the go ahead, resellers would be forced to not only record the unique identity number of the cell phone but also to collect data on the purchasers, including names, addresses, a copy of their driving license and thumbprints, and even a photograph of them. That data would then be stored in a database accessible by law enforcement.
The idea behind the proposed ordinance is to make it easier to recover stolen cell phones and then prosecute the thieves. Those who resell the phone without following the rules laid down by the ordinance would face fines as high as $500.
Stay says that although they are going to do their best to make it difficult for thieves to profit from stealing cell phones, the fact is that "It will take a national solution to make this problem go away".