Last updated April 12, 2019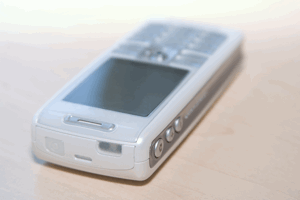 The CIA and NSA may have the ability to track you via your used cell phone. The general counsel for the notoriously secretive National Security Agency, Matthew Olsen, says that "There are certain circumstances where that authority may exist" to track people via their cell phones even without a warrant. Olsen made the statement while attending the Senate Select Committee on Intelligence, which is deciding whether or not he should be a candidate to run the National Counterterrorism Unit.
As to whether it is legal or not, Olsen noted evasively that that issue is "very complicated". It may get less complicated if Senator Al Franken gets his way. Franken is proposing a bill that would prevent companies from obtaining cell phone location information unless consumers have given their permission for them to do so beforehand.
Technically, both the CIA and NSA are forbidden from spying, under the great majority of circumstances, on United States citizens who are living on US soil – that's what the FBI is for, after all. Such behavior would also be very much against the Fourth Amendment too. Given that practically everyone else seems to be spying on people via their cell phones however – from cell phone companies to spouses, parents, children, hackers and so on and so forth – it seems a little hard to believe that the actual spies of the world cannot and will not.