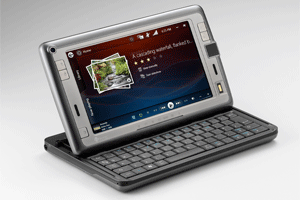 The novel appliance in question is the HTC Evo Shift 4G.
Many characteristics about the new cell set cannot be discerned, but one can understand its sliding QWERTY keyboard from the pictures. The processor is also believed to be 800MHz.
Whatever little information has been found out about it has made some mobile phone analysts hint that the Evo Shift is similar to T-Mobile's G2 or probably the HTC Merge.
In the meantime, a fresh Sony Ericsson phone has also been found; this time at the US Federal Communications Commission.
The most fascinating feature of this particular mobile set is its 16mp camera. Apparently, this registers as a major enhancement to the N8 device of Nokia which has an astonishingly advanced specification of 12mp camera.
Experts describe the smartphone saying that it possesses a 1GHz Snapdragon processor plus a 3.3 inch touchscreen and a portrait slide-out keyboard. It also includes WiFi, GPS and Bluetooth.
Those who have knowledge about this new phone also know for a fact that it doesn't run Android. Instead, it works on an operating system which is based on Java.
The camera, which has made many mobile lovers really excited, is believed to have Exmoor R sensors which are 'back-illuminated'. This will come in handy when there is a poor level of illumination; ISO settings are high at ISO 12,800. Interestingly, the size of the sensor is smaller than the size of the sensor found in the Nokia N8. It implies that even with a higher megapixel, the Nokia N8 camera might serve as a superior alternative.
The handset is at present unavailable in the UK, but the situation might alter early this year.