Last updated April 12, 2019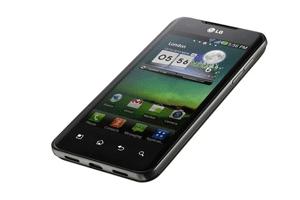 If you are planning to buy a new handset for yourself, but you don't know what to purchase or lease, then you will be probably fascinated to know that LG is launching the Optimus 2X near the beginning of the coming year. As a matter of fact, the anticipated launch date is fixed sometime in January.
The LG Optimus 2X is a dual core smartphone that features Ennio Morricone ringing tones. If you are satisfied with this, then you can cast it a closer look.
The new device has a 1GHz dual core Nvidia Tegra 2 processor, an 8 megapixel camera that records true HD at 1080p with MPEG4 and H.264 playback. It also consists of HDMI output plus a 1.3 megapixel camera for video calling.
The smartphone possesses a 4 inch WVGA display and 8GB of storage which can be expanded to 32GB via a microSD card.
Sorry to say, but there is a drawback. The handset will be using Android 2.2 rather than Android 2.3. Having said that, with the latest release of Gingerbread in Google's Nexus S handset, one can expect the Optimus 2X to be updated rather shortly.
By the way, if you don't know who Ennio Morricone is, he's the performer behind the spaghetti western films of Clint Eastwood. Particulars regarding price haven't been publicised till date.