Last updated April 12, 2019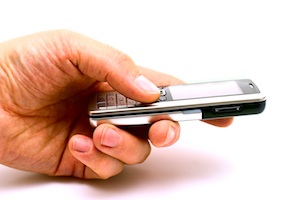 President Barack Obama's campaign for reelection is to begin accepting donations sent by new and old cell phones via text messages this week, marking the first move into the potentially very lucrative new avenue of fundraising via the grass roots for federal candidates.
Campaign officials announced the new program early yesterday morning, allowing supporters to be able to send contributions of under $50 by simply texting "GIVE" to 62262; numbers that correspond with the letters in the name 'Obama'. Officials say that the service should be available almost immediately for the likes of Sprint, US Cellular, Verizon and T-Mobile customers, with AT&T and other carriers set to follow suit "in the near future".
Other possibilities include soliciting text donations in internet and broadcast adverts, as well as during major political events including the forthcoming Democratic Party convention, which is taking place in Charlotte in North Carolina. "Accepting small donations by text message will help us engage even more grassroots supporters who want to play a role by donating whatever they can afford to the campaign," says campaign manager Jim Messina.
The move toward text messaging donations apes a fundraising tactic that has long been made use of by the American Red Cross and a number of other charities, following decisions made by the Federal Election Commission to allow the practice under certain protocols that adhere to campaign laws.