We always take pride when a tech site uses stats that we have pulled together, so it goes without saying that we are pleased with our recent coverage on VentureBeat.com.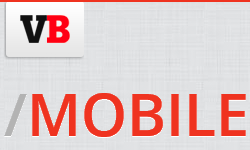 During the Samsung Galaxy S4 launch we were keeping tabs on the amount of trade-ins going through our site, but more specifically which phone manufacturers were topping the bill.
We managed to compile some data that shows iPhone trade-ins were up 194% in the month preceding the Galaxy S4 launch, which was actually more than when the S3 was launched back in 2012.
If you want to read the full article then head on over to the site now and check out the post written by John Koetsier.