Last updated April 12, 2019
It has been a few weeks since we last brought you our gadget of the week, so we have really pulled out all the stops this time to show you an awesome Combi Monitor that acts as a printer, scanner, and monitor in one.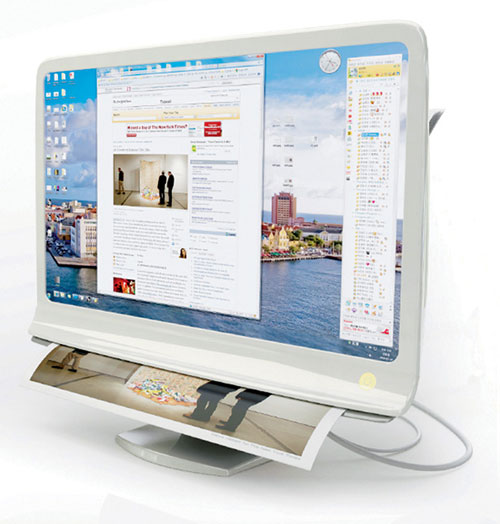 This space saver does not just print the page you are seeing; it will intuitively print the necessary sections, as well as perform real-time scanning capabilities.
I haven't seen this device on sale yet, but it wouldn't surprise me if we saw gadgets like this on the market by the end of the year.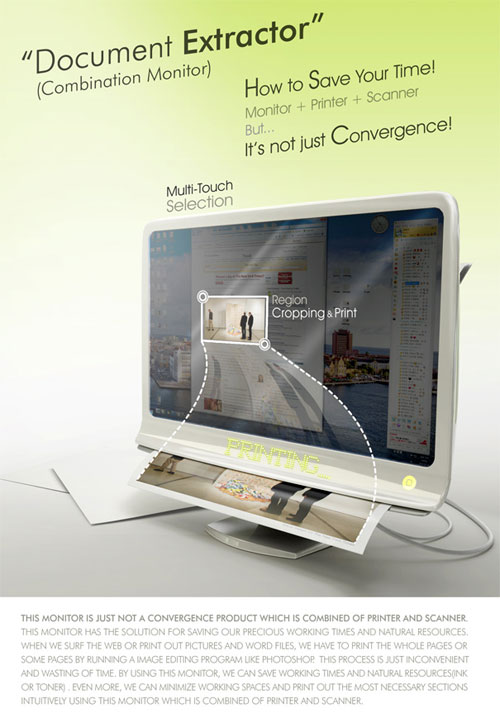 If you spot any for sale, please do let us know.