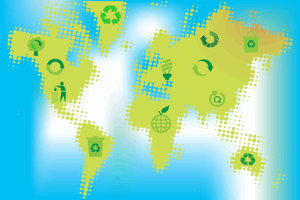 While the state of California has had some success in the recycling of electronic waste such as old cell phones, televisions, computers and the like, with more than a billion pounds worth recycled, critics say that the e-waste program in the state is far from perfect, noting that many other forms of electronic waste, such as old video recorders, hard drives and printers, are still slipping through the cracks and calling for a national strategy to address the growing e-waste problem in the United States.
"It's a national problem," says Walter Acorn from the Consumers Electronics Association. "It deserves a national approach." Acorn is not the only one who thinks so either, with President Barack Obama having unveiled a task force on the problem of "responsible electronic stewardship" back in the November of last year. That said, even now those in power continue to argue over details, with questions having been raised on issues such as whether the exporting of electronic waste should be banned altogether, how manufacturers can be encouraged into using less toxic materials in their products, and who should pay the price for recycling, the consumer or the manufacturer.
Some critics are calling on Silicon Valley to throw its weight around and encourage the expedition of legislation on a national scale, a move that could ultimately be better for everybody, consumers, manufacturers, and retailers alike.