Last updated April 12, 2019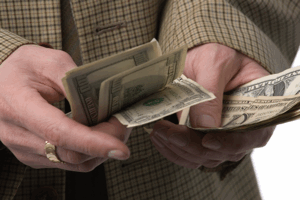 When you go to buy or sell something, what do you do? Do you spend time online looking for the best prices? Do you check out eBay to see what others are selling things for? Alternatively, do you just set a price in your head, head out to the shops, and get it done?
Personally, I tend to be a researcher. I want to pay the best price and I want to sell at the best price. However, as we all know, research takes time – so I must admit that there are times when I have settled for less just because I couldn't be bothered to see if I might have done better.
Fortunately, when it comes to selling my cell phone, I get the best of both worlds – because the research is done for me, saving me loads of time and ensuring I get the most money.
Sell Cell is a comparison site, not a recycle cell phone site. This means, we don't actually buy your cell phone from you, but rather connect you with reputable people who will. We are also an impartial site. That means that the prices you see are exactly what we find; we do not promote one company over another, but represent them all equally. Finally, we strive to present only reputable and ethical cell phone recycling companies, so you can be assured that you will be treated fairly and that your cell phone will be recycled properly.
With Sell Cell, you get the best price without the hassle of research. Why not check us out now?