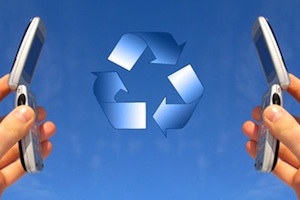 The response to the disposal of electronic waste from residents of the city of Indore in India has been lackluster at best over the course of the ten days since the new rules were implemented, despite the fact that such waste has emerged as one of the biggest threats to the environment. A major impediment to the success of the new rules appears to be a lack of awareness about the disposal of electronic waste amongst the people.
The task of collecting electronic scrap such as old cell phones, computers, air conditioners, printers, bulbs, refrigerators, tube lights and microwave ovens has been entrusted by the state government to authorized agencies such as Unique Eco Recycler and Hostech Eco Management Pvt Ltd. However, they say that a lack of scientific awareness amongst ordinary people has resulted in them collecting no electronic waste during the ten days since the introduction of the new e-waste rules in the country.
Between 3000 and 4000 tons of electronic waste is generated by the city each month. "As of now, not even one percent of e-waste has been collected from the city," says the general manager of Unique Eco Recycler, Faisal Hussein. "We have received only six electronic devices. There has been no initiative from bulk users who make maximum use of electronic equipments for the proposed disposal." Both he and Asad Warsi, the director of Hostech Eco Management, say that they have received calls from residents however.