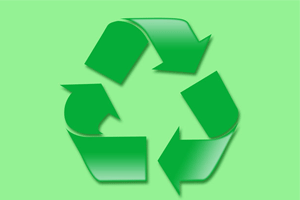 Kyocera Communications is a cell phone provider based in San Diego, California. Recently, it has been awarded the Director's Recycling Award for environmentalism, an honor distributed by the Department of Environmental Services in the city of San Diego. Remarkably, it is the 12th year in a row that Kyocera Communications has received an award from the city to recognize its contributions to recycling in San Diego.
In fact, Kyocera has earned nearly 20 awards in all, which places it in first place among San Diego businesses. As if that were not enough, the state of California has also recently recognized the firm, presenting it with the WRAP (Waste Reduction Award), which honors business practices that are friendly to the environment. These practices include recycling old cell phones.
Kyocera is dedicated to assisting the environment in any way possible. Eric Anderson, speaking as senior vice president remarked on the issue: "In 2011, more than ever, we worked to help educate others on what they can do as well. We brought an earth-friendly presence to last summer's Virgin Mobile FREEFest, educating tens of thousands of young music lovers about recycling and the benefits of solar power." Anderson also commented that Kyocera continues to search for additional ways in which the company's practices can benefit the environment.
Cell phone users, of course, are spread across the United States. For the vast majority, the most practical option for cell phone recycling is to look online for a firm that recycles old cell phones for cash.