Last updated April 12, 2019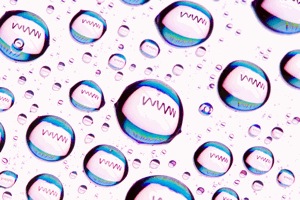 A recent study conducted and released by the highly regarded Pew Research Center has concluded that one primary way in which Americans access the internet is via their handheld cell phones. The research was part of Pew's 'Internet & American Life Project'.
Contrary to the common perception that internet phone use is only an occasional activity done because a computer is not immediately handy, Pew has discovered that more than 15 percent of all cell phone owners use their handheld device as their primary means of accessing the web. Many of these respondents owned computers, but preferred to use their phones to surf the 'net. Others, however, indicated that the cell phone was so central to them that they did not even own a computer.
The research study involved more than 2,000 respondents; all were adults who spoke to the Pew Research Center via telephone. The results are quite current; the study itself was conducted in late March and early April of 2012. As of then, a full 88 percent of American adults owned at least one cell phone. More than half of all cell phone users sometimes used their handsets to access the internet.
Pew's senior research specialist, Aaron Smith, commented on the lifestyle phenomenon observed in the study. "Phones are convenient," he noted. "They're always there, and they fit with peoples' lifestyles. We stay out of the trend prediction business but the broader trend toward increased mobility is something that has been consistent and is something we continue to see in all of the work that we do."