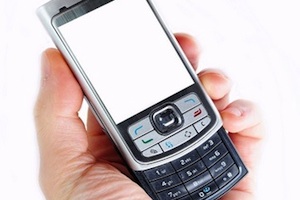 Around 17 percent of all adult owners of new and old cell phones use the devices for browsing on the internet, according to the brand new study conducted by the Pew Internet & American Life Project.
Nearly 90 percent of adults in the United States own a cell phone, with as many as 55 percent of them using the device to surf the internet, an increase from just 31 percent three years ago back in 2009. One third of these "cell internet users", as they were dubbed by Pew, say that they use their phone to be able to access the net more than any other device, including the likes of tablets and laptop and desktop computers. Bigger gadgets such as laptop computers should not be discounted however, with six out of ten internet users going online mainly with a device that is not a cell phone.
The convenience factor of cell phones and their continual availability are among the main reasons respondents to the survey say that they use it for mobile internet, with 64 percent of all votes. Being able to do simple online activities either at home or at work, as well as how easy they are to use, garnered 18 percent. The final 10 percent were participants who did not have either a computer or access to the internet at home.
Online access via cell phones has slowly become more and more commonplace since the spring of 2009, when Pew began tracking the behavior.