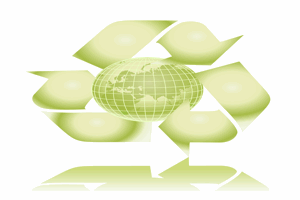 Years of unchecked importation of electronic waste such as old cell phones into the Philippines may have already contaminated local communities, according to ecological experts. One of the major problems is the lack of adequate equipment to safely dispose of the electronic waste, which results in attempts to conceal it instead via pulverization, what the ecology group Ban Toxics describes as the scenario of "the vanishing e-waste".
"What is fearsome is the effect of these powdered but highly toxic materials to our environment, as they are being thrown anywhere, contaminating our soil, our water sources, ultimately reaching the food chain," says the executive director of Ban Toxics, Richard Gutierrez. Gutierrez, who was making a PowerPoint presentation to local government officials in Davao City on the island of Mindanao, says that the level of electronic waste has yet to be fully assessed, but that it comes from at least 552 million pounds worth of old computers, cathode ray tubes from old television sets of around 552 million pounds, and around 632 thousand pounds' worth of mercury. Gutierrez added that almost all of this waste comes from developed countries, which are then dumped in the Philippines by importers.
"The dumping… is already alarming, and these gadgets have found their way in the waste stream, thrown in garbage piles and in the dump sites," says researcher Albert Jubilo, who is also a member of the Davao City chapter of the Philippine Institute of Chemical Engineers.