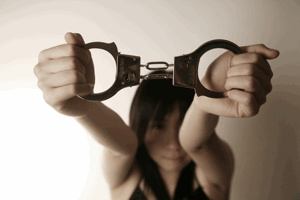 The Boston Police Department is back in court over the ludicrous arrest of a man who videotaped officers arresting a suspect in a crowded public place on an old cell phone. In 2007, Simon Glik happened to be on Boston Common when police officers were engaged in the process of arresting another man. Onlookers were concerned by the level of force being used by police, one even being heard to say "You are hurting him, stop". This inspired Glik to use his old cell phone to record the incident, a move that did not go down at all well with police, especially after they were recorded striking the suspect in question.
Glik found himself being arrested on the trumped up charges of "wiretapping", "disturbing the peace" and, most absurdly, "aiding the escape of a prisoner". The charges were so blatantly an abuse of the legal system by the officers concerned that they were thrown out of court immediately, but Glik felt that was simply not good enough, and with the assistance of the ACLU, launched his own case against the city.
The city attempted to dismiss the case out of hand, which a federal judge refused to do. Now the case is before the Court of Appeals, with Glik's attorney pointing out that the recording of the public – including public officials such as the police – is protected by the First Amendment. The case continues.