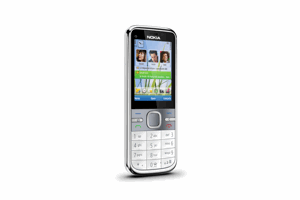 Ever since SmartPhones started taking up more of our attention and time – and wallet – Nokia has been struggling in the US Market. Key rivals include Apple, RIM, Motorola Mobility, and Samsung. To put themselves in a better place to compete, Nokia teamed up with Microsoft and will be producing Windows Phone 7 smartphones. But we already knew this. Now we are hearing that Nokia is planning to stop selling feature phones and Symbian altogether.
When the original announcement came regarding Nokia and Microsoft, the word was that the company would continue to produce the basic old cell phones so many people still love; after all, before the advent of the smartphone, Nokia was the favorite handset. Nokia said that while Maemo was going away, Symbian would still be supported. But apparently that is no longer the case.
"When we launch Windows Phones we will essentially be out of the Symbian business, the S40 business, etc.," Nokia's Chris Weber told All Things D. "It will be Windows Phone and the accessories around that. The reality is if we are not successful with Windows Phone, it doesn't matter what we do (elsewhere)."
Weber also told ATD that Nokia will be selling their handsets exclusively through carriers, so no more unsubsidized, unlocked cell phones.
The first handset set to use the Windows Phone 7 OS is code named Sea Ray and is scheduled to be launched in the next few months. A new Symbian handset, the Nokia 500 has also just recently been introduced. The N9, a MeeGo-based handset, will not be made available in the US.