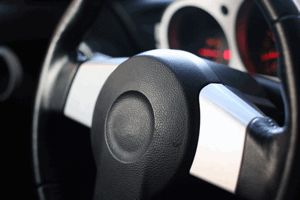 There is no point to the new laws banning motorists from driving while on their used cell phones, according to a new study. The new study, which was commissioned by the Governors Highway Safety Association, a not for profit organization in the United States, claims that there is no actual conclusive evidence that banning the use a new or old cell phone while operating a motor vehicle in many states has made any difference at all to the amount of car crashes which occur. Furthermore, the survey also states that there is little evidence to support the idea that hands free cell phone use – which remains legal in most areas even where cell phone use is otherwise banned while driving a motor vehicle – is any less risky.
Nine states so far have banned the use of handheld devices while operating a motor vehicle. The Governors Highway Safety Association appears to be sitting on the fence despite the results of their own survey, as while they are advising states which have not yet implemented such a ban to hold off on doing so, they are not suggesting that the nine states that have enacted bans should lift them.
The study also shows that two thirds of all motorists still use their cell phones while driving, and that around a third of them are doing so on a regular basis.