Last updated April 12, 2019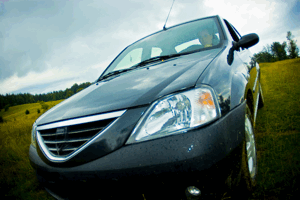 Many drivers in Halifax in Canada are blatantly ignoring the law and continuing to use their new and old cell phones while driving a motor vehicle, according to CBC News and police statistics. Despite the ban making it illegal to use a cell phone while behind the wheel of a motor vehicle having been in place for over three years, since the 1st of April 2008, Halifax police stopped no less than 918 people for the violation so far this year.
"Those people who choose to use a cell phone are likely going to keep doing it until they get a ticket," says a spokesman for the Halifax Regional Police, Constable Brian Palmeter.
CBC News claims to have spotted no less than ten drivers using their cell phones to either talk or text while driving on the intersection of Quinpool and Robbie in just one ten minute period on Wednesday this week. CBC News journalist Yvonne Colbart interviewed several drivers about their attitudes to the law and cell phone use while driving, and found that many were unrepentant, with one man claiming that the prospect of a ticket that would cost him 165 US dollars for the violation simply did not bother him. It was not all bad news, however, with one female motorist saying that she would never do because "It's very dangerous. You can't drive and text and concentrate at the same time".