Last updated May 2, 2019
The team at SellCell.com, the US's leading phone & tablet trade-in comparison site, have added a new feature today to make our comparison offering even better for our users!
As well as listing the prices for all phones and tablets from leading BuyBack companies, we have now introduced up to date reviews for each Buyer from Trusted Independent Review Sites. These authoritative review sites include TrustPilot, Reseller Ratings and the Better Business Bureau
The Better Business Bureau (BBB), focuses on advancing marketplace trust amongst buyers and sellers. Users can leave a review about a business and the BBB will also look to provide an accreditation about the business on an A+ to F rating system
Trustpilot is the world's largest Independent Review Site & Reseller Ratings are one of the US's biggest online rating sites. Both review sites have a star system, where users can rate the business by the number of stars and also provide commentary about their recent experience
Benefits for the SellCell.com User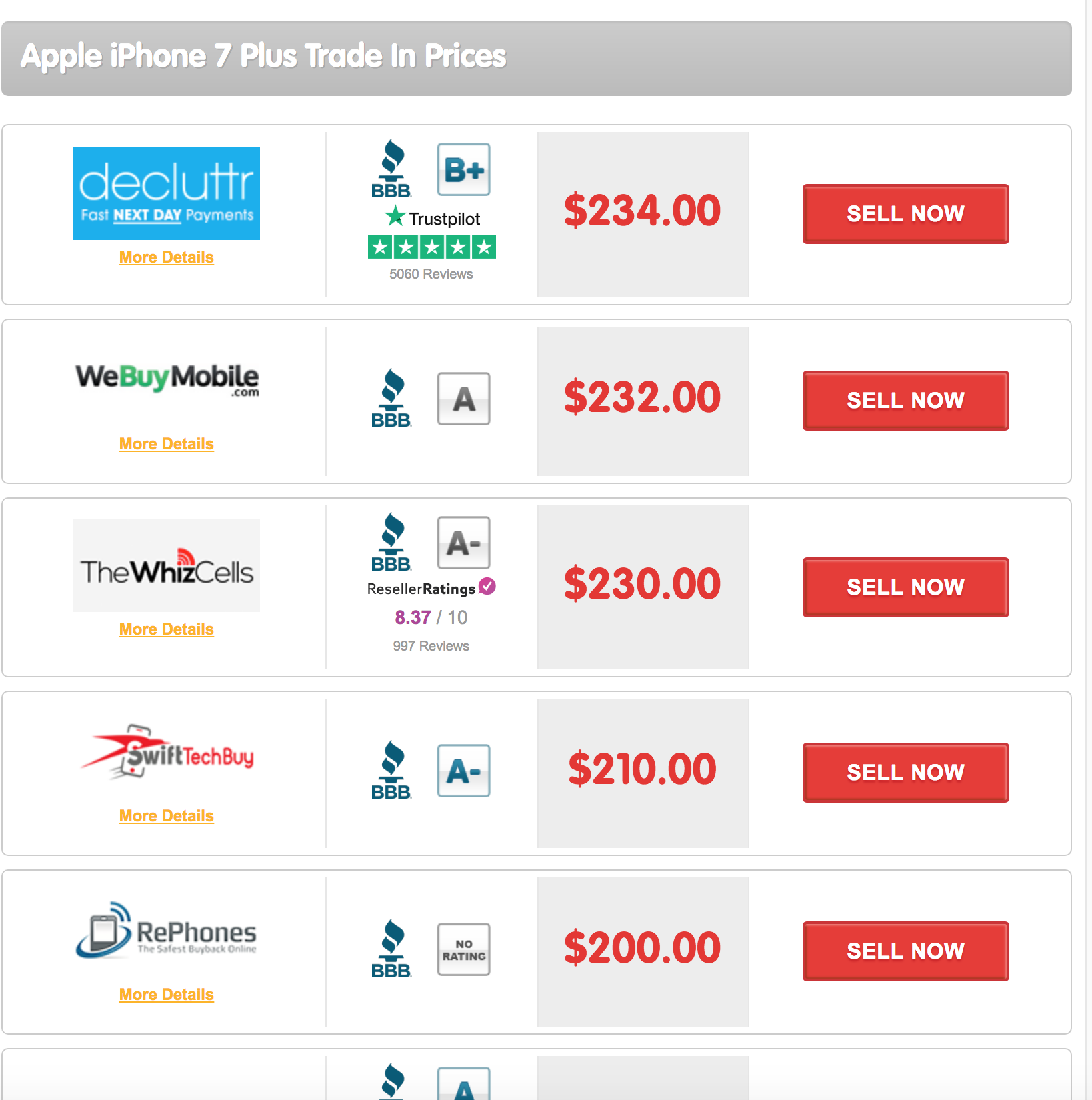 The new Review Comparison feature will now allow the seller to make a more informed decision about which BuyBack Partner they want to send their device into. As well as being able to identify the best price for their device they can also review that BuyBack companies customer rating
Sarah Johnson of SellCell comments…. "Feedback from SellCell users clearly shows that as well as getting the maximum value for their device, they also want to know that they will be dealing with a trusted, reputable business. We vet every partner before putting them live on our comparison site, but we also believe in transparency for our users by offering them the opportunity to see the live ratings and reviews for each partner. Users are more inclined to select a business that has a good review rating from an authoritative review body"
Sarah continues "We always want to provide the most comprehensive comparison experience for users who want to sell their device, so introducing independent reviews is a great way for customers to make a confident, well-rounded decision when selecting a BuyBack partner on SellCell.com"
If you want to trade in your old phone or tablet and review the best BuyBack Companies in one central place visit SellCell.com. Find out how much your device is worth today!