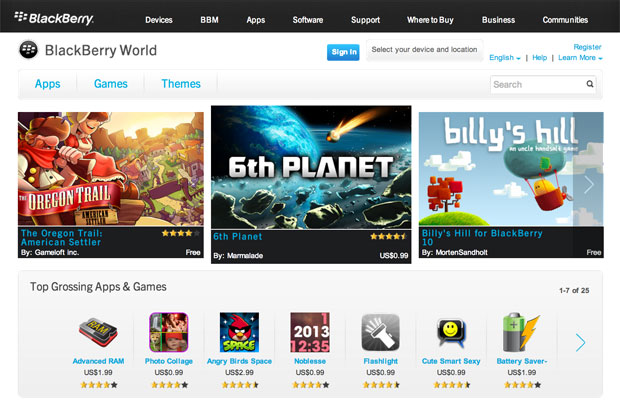 January is shaping up nicely to be BlackBerry's month, and with the latest re-branding of BlackBerry App World to BlackBerry World, we are now about to see a teaser for future BlackBerry users.
BlackBerry World is a place that brings your music, TV and movies all under one roof, and the new, exciting platform is aimed to compete with the likes of Android and Apple by offering these services in one central location.
They have also reported to the media this week, that they are collaborating with some of the biggest studios in the world which include, Walt Disney Studios, 20th Century Fox and Universal Studios to name drop a few of them.
As a user of BlackBerry World you can chose to rent or buy titles from the storefront (prices should become available soon), and BlackBerry are guaranteeing that you will be able to get them at the same time as they hit the stores in disc form.
BlackBerry have also teamed up with some important television networks and publishers, so you can expect to buy music from the likes of Sony, Matador Records and many more stores.
Even though users can't actually utilize this service at the moment it's a smart move from BlackBerry to help highlight the potential behind BB World for future buyers.