Regardless of whether you are on holiday, heading out for business or need an alternative solution after an accident or during repair, renting a car can sometimes feel like an arduous ordeal. Making things even more hassling is the fact that in many cases, renting a car ends up being far more expensive than the advertised prices may suggest.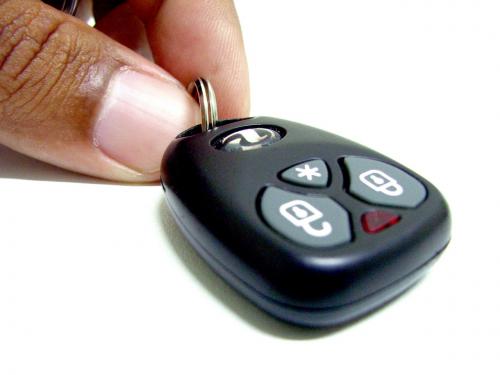 Technology, however, is tearing down these walls, enabling virtually anyone to gain access to no-nonsense deals on cars, trucks, vans and SUVs. In this article, we'll discuss some of the best apps for securing quality, affordable, temporary transportation.
Zipcar
Operating in select metropolitan areas, Zipcar is a unique service that allows iOS users to find a rental car from anywhere in the world. The service works by allowing users to rent out their own vehicles and have them listed on the Zipcar app, complete with stats, pictures and location. Those who wish to rent cars can view the price and any stipulations upfront before purchase, with them being able to gain access to the vehicle using the Zipcar unlock feature available on their iPhone upon arrival. The age of freelance car rentals is upon us, and Zipcar is a key facilitator in this transformation.
Priceline
Who says reserving a car rental should be a flat-rate affair? Using the Priceline app (Android & iOS), you can "name your own price" as is so often touted in commercials – but in this case, it's for car rentals in addition to hotels and flights. Many users find themselves saving up to 50% on select rentals as a result of using the Priceline bidding interface, and considering that the rentals in question come from name brand car rental companies, it would be foolish not to try out this service. With airport location tools and iPhone exclusive deals, the Priceline app will help you save both time and money on your next rental excursion.
CarRentals.com
The CarRentals.com app is an aggregate app – meaning it takes prices from a variety of car rental websites and puts them all in one place for its users to see. Available for iPhone, the CarRentals app allows you to browse rentals by airport, ZIP code, city or your current location. Further filtering options allow you to narrow down the specific type of vehicle you are looking for, while last-minute booking options allow you to save money by reserving your vehicle through the iPhone instead of the rental kiosk. Designed for the frequent flyer in mind, the CarRentals app is a great solution and deserves your consideration when renting a vehicle.
Kayak
Operating a successful and intuitive online presence, Kayak's mobile app follows in the same tradition by giving users access to thousands of rental options that can be viewed by location, price, make and model. If you are planning a trip in totality, then Kayak will also help you get the best deal on flights and hotels, but the rental car section of this app is more than enough justification for its usage. Available on both platforms, the Kayak app will make a great addition to the car renter's arsenal.
We appreciate Jenny Wadlow for helping collect the best rental apps for us to use in this publication, Jenny works for Southern Cross Chauffeur Drive which offers corporate car hire services to clients. You can follow her on Twitter @JennyWadlow to know more.