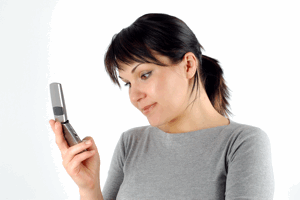 There is a time and a place for almost everything, even bricking cell phones. Washington, D.C. Mayor Vincent C Gray has joined forced with the city's police chief, Cathy L Lanier to encourage residents to be prepared to render their cell phones useless paperweights should they be stolen.
Old cell phones as well as new ones can be remotely 'bricked,' and all it takes is a simple call to the service provider. If this practice is used widely, it could have the positive effect of cutting down on cell phone thefts. Phone snatchers would come to realize that the phones they steal would most likely become useless before they can be sold.
Gray and Lanier are promoting bricking through a new website that provides cell phone owners with instructions and advice about remotely disabling a cell phone. Some owners may be reluctant to take this step because they harbor a fantasy that they might someday get their phones back. Unfortunately, this idea is little more than a pipe dream. The authorities never recover the vast majority of stolen cell phones. Once stolen, a phone tends to stay that way.
Wireless carriers are doing their part to try to discourage theft. In addition to remotely disabling phones on request, the nation's major carriers have agreed to cooperate with authorities by creating a comprehensive database listing stolen phones. This may help police to identify them far more effectively.