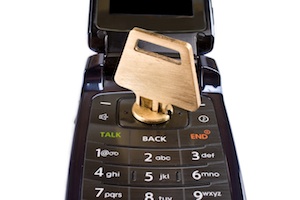 The MyKey technology from Ford is set to gain a new feature that will enable parents to block incoming calls and also defer text messages while their teenagers are behind the wheel of a motor vehicle. The Do Not Disturb feature is already available on all vehicles from this year with MyFord Touch and SYNC, but as of next year, it will also be available as a parental control via MyKey when the new Explorer is rolled out.
Recent research has shown that most accidents that involve teenage drivers occur during their first month or first year behind the wheel. With the dangers of distracted driving now well known and believed to be as bad as drink driving, the Do Not Disturb Feature will be able to save text messages so that they can be viewed at a later time, while also routing calls to voicemail.
"Adding Do Not Disturb to MyKey is yet another way Ford is helping parents to encourage their kids to drive safer," says the manager of Ford Safety Planning and Strategy, Andy Sarkisian. "We are continually listening to our customers and responding to parents' desire to make sure their kids are paying attention to the road, not their cell phone."
Several studies have shown that the primary causes of the great majority of crashes are simply the result of the driver not paying attention to the road.