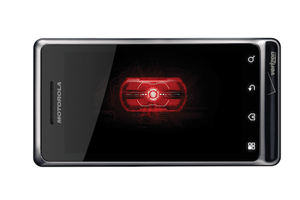 After a long wait and months of speculation, Motorola's Droid X2 has been announced by Verizon Wireless and Motorola. The release date is May 26th, with pre-orders available now.
The new handset will feature Android 2.2 operating system straight out of the box, which is a bit disappointing. However, the company says it is upgradeable to 2.3. The screen is a 4.3-inch qHD screen that is scratch-resistant and anti-reflective. The processor is a dual-core 1 GHz and the camera is eight megapixels with autofocus and high definition video recording capability. Other features include HDMI, Wi-Fi, and Mobile Hotspot, which allows the user to serve as a 3G hub with up to five other devices.
Prices for the new handset start at $199 with a two-year contract.
According to a PC World review, the pros of the Droid X2 include the big, high-res display, superior calling quality, and its dual-core speeds. The negatives include the absence of 4G, poor quality video capture, and the lack of a front-facing camera for video calling.
Aesthetically, the handset looks a lot like the original Droid X. It is approximately five inches long by 2.5 inches wide and has a thickness of 0.39 inches. The phone weighs 5.46 ounces. The handset also features a rubberized black matte material that prevents finger smudges and scratches.
Even with the lack of 4G, the Motorola 4G is a good choice for gamers and those who love their multimedia. However, if you are into video calling or just shooting video from your cell phone, you may find the handset disappointing.